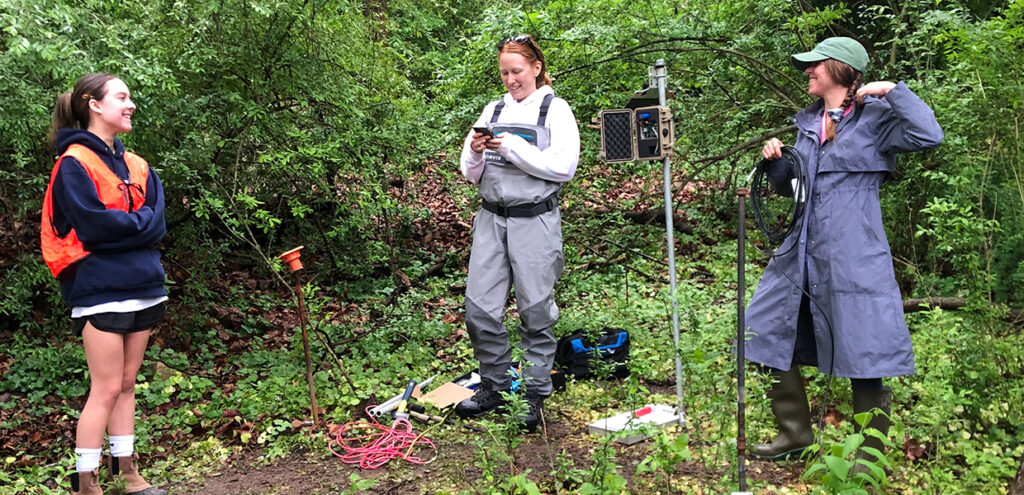 In October 2020, Solebury School Science Teacher Phyllis Arnold and her enthusiastic environmental science students were knee deep conducting a study of the water quality of the Primrose Creek.   With the help of PCWA volunteers Carol Cope and Francis Collins they were able to determine that the Primrose Creek water quality flowing through the school's property as "good."  There were just enough pollution sensitive macro invertebrate insects present (mayflies, riffle beetles, stoneflies, and dragonflies a.k.a. Good Bugs) to merit the rating.
What a difference a year makes!
During the first week of September 2021 Bucks County watershed streams were devastated by climate change super charged storm Ida.  The banks of the streams were deeply eroded from the higher elevation headwaters to the Delaware Canal and river. Ida's deluge delivered an infrastructure destroying slurry of rocks and sediment settlement to the roads, bridges and homes of. Bucks County. In October 2021, a new class of environmental students re-did the testing and found that the water quality had been drastically compromised. The "bugs" had been wiped out!  The pollution tolerance index or PTI was the lowest ever recorded in this 5-year study.
In October 2022 STEAM students from teacher Cari Nelson's Biology class will be back in the creek to determine if there has been a change in water quality. What will they find? Will there be a rebound and water quality?  Can the "bugs" make a comeback?
Keep an eye on this website to find out.